Add Signatures to Jira Issues with Old Street's New E-Signature App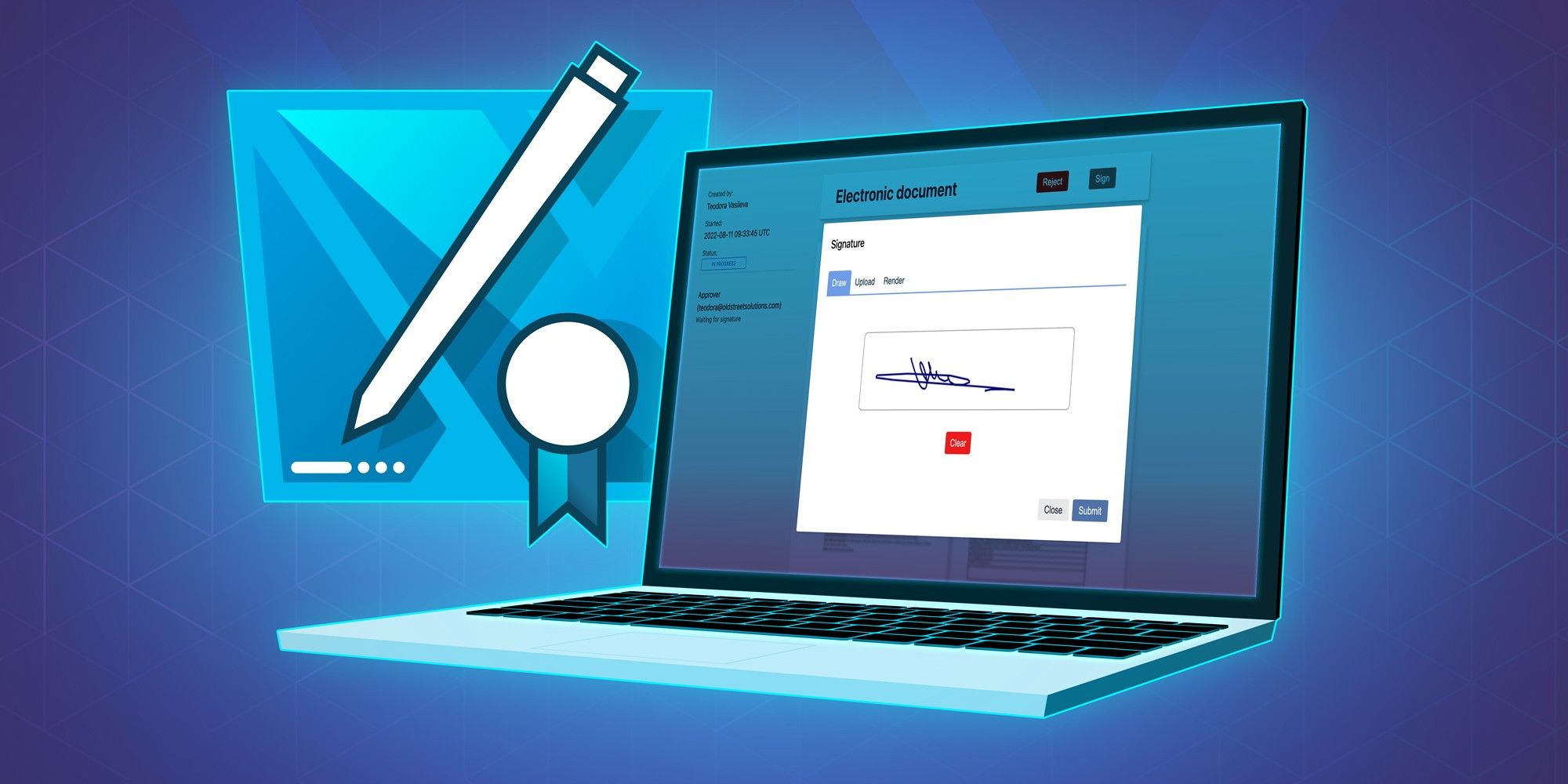 Jira issues just got a LOT more exciting. These already awesome little tools for assigning and tracking work can now be transformed into quicklegal contractsin a few clicks.
Old Street's newest app,Contract Signatures for Jira, makes it possible for internal and external users to add their signature to a Jira issue and formalize their agreement to the work described in it.
And yes, you heard right. It's possible for internal AND external users tosign Jira issues. It's a bit likeExternal Share for Jira, which lets you share Jira issues with users who aren't on your instance. But this time, you're sending a signable version of the issue to a signee, who is then able to add their signature directly to the issue – without needing a Jira license!
Signees are able to add their signature in one of three ways:
draw their signature with their mouse or touchscreen (meaning users can contract by phone)
render their signature using a chosen 'signature' font, or
upload a scanned or photographed signature from their computer.
Quick contracts for work
There are two main use cases for this app. The first is to make a quick contract for work in Jira. There may be times where you want the work described in a Jira issue to be legally binding on the person it's assigned to, particularly where that person is outside your organization.
As long as the other necessary elements of a legal contract are there, an e-signature from the reporter and the assignee can turn the Jira issue into a binding agreement between you.
It's super-quick to make contracts for work in this way, because you don't have to mess about with paperwork and emails. And that means work gets started quicker, too. It's also easier to keep track of what's been agreed, because everything's right there in the ticket. Contract Signatures for Jira creates an audit trail in Jira, rather than in a bunch of disparate folders, email inboxes, and messaging threads.
Sign off proposed or completed work
The other main use case for Contract Signatures for Jira is approvals. Particularly if you work in a business team like HR, operations, legal, or procurement, you might want a manager to agree a proposed project or purchase, or sign off a piece of work that's complete.
Unfortunately, there's no approval functionality in Jira Software or Jira Work Management (and the less said about the approval options in Jira Service Management, the better). This is why employees and managers conduct approvals outside of Jira, usually by email. And then, of course, it's very difficult to track who's signed off what.
With Contract Signatures, approvals happen directly in Jira, even if the approver is outside your instance.
Audit trail in Jira
Signed, completed contracts are stored as attachments to Jira issues. Once a contract is signed by all parties, the parties receive an email containing 3 attachments:
a HTML version of the signed issue
a PDF version of the signed issue, and
an audit certificate, which confirms the time and date of the contract's completion, the details of the parties involved, namely who created it and who signed it, along with their email addresses, device IPs, and signature timestamps.
For extra security, the email contains a link to verify whether the Jira issue is original and has not been tampered with. And like External Share, the version of the Jira issue that parties receive to sign is read-only, apart from the ability to add your signature. So there's no way for recipients to change any of the content of the issue.
Contract Signatures for Jira is available to try for free on the Atlassian Marketplace. It's a new app, so we'd really like to know what people think so we can keep refining and improving it. Have a go and let us know!