With Automation, Dark Mode, Custom Domains & More, External Share is Basically A New App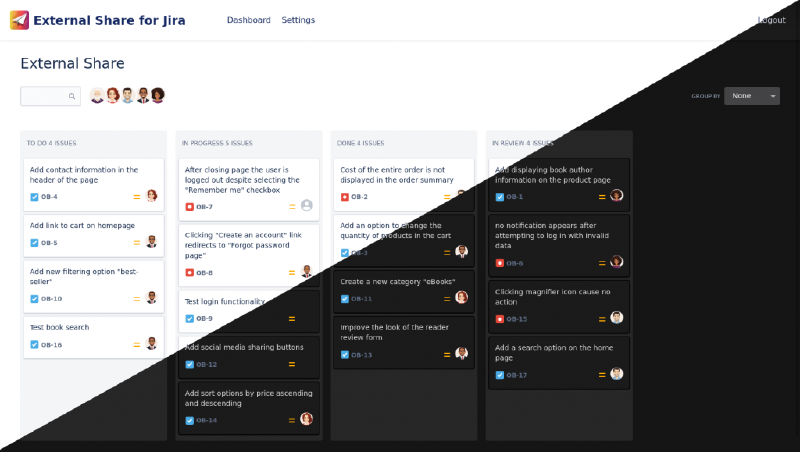 Our team have added so many new features and improvements toExternal Share for Jira and Confluenceover the past few months that what customers are getting now is effectively a brand new app.
Let's walk through some of the additions.
Automated Share Management
We would all rather be doing things that are valuable. Things that make us money. Admin tasks don't make us money. They make usbored.
This is why we've added a new Automated Share Management feature toExternal Share for Jira. The feature lets Jira admins set up cool automations for the way their company shares issues with external users, instead of executing the actions manually in Jira.
What actions could you automate? Well, you could automate the creation of shares. Rather than manually generating each one using the share form, you could make it so that certain actions automatically trigger the creation of a link.
For example, you might want an External Share link to be generated the moment you create an issue in a particular project. Alternatively you might want a link to be generated when an issue is transitioned from "to do" to "in progress".
You might also want to automate the sending of an External Share link via email to an external user. If it's an external user you work with regularly on certain tasks, then it makes sense that you skip the unnecessary admin delay of manually sending each one to them. It's much more efficient that your system does it for you while you work on better things.
You could even configure an automation that watches a specified distribution list and automatically creates and sends shares to email addresses added to that list.
Automating your share management enables you to streamline collaboration with your external partners, contractors, and customers by getting the data to them faster.
How External Share for Jira automation works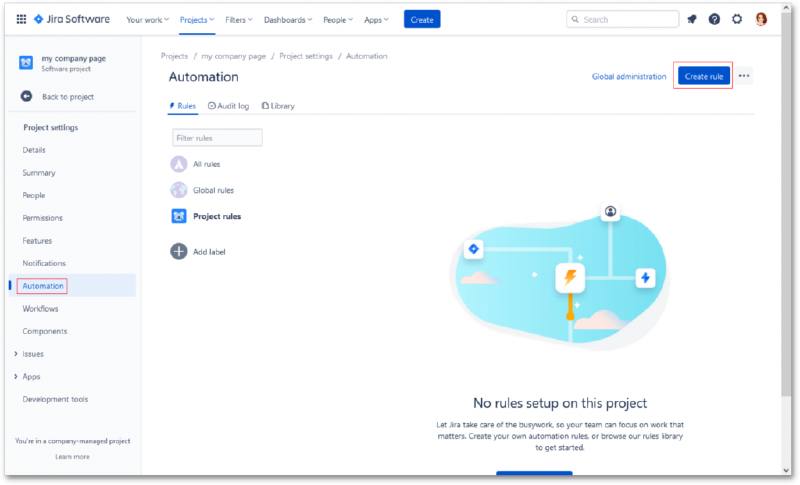 To use External Share's Automated Share Management feature, Jira admins must take the following steps:
Create what's called an 'API key' in External Share for Jira by going to the "API Keys" tab in Global Settings and clicking "Create new API key". This key can then be copied or downloaded to your system. With this key, Jira admins (and anyone else they share the key with) can manage shares outside of Jira.
To manage shares, you make a HTTP call to the External Share for Jira backend server, using the key as an authorization token.
The backend server checks if the key is valid and what permissions it has.
If everything is correct, you can now write automation rules such as the creation and sending of links on completion of certain actions. Here's an example rule.
More External Share improvements
Worklogs, labels, Jira boards in Confluence, and shared board filtering
You may have noticed a whole bunch of user experience improvements.
Among these are support for the popular labels macro inExternal Share for Confluence, and worklog sharing inExternal Share for Jira. In other words, externally shared Confluence pages can now include labels, and externally shared Jira issues can now include your worklog.
We've also added support for the agile wallboard macro in Confluence, enabling you to stick a fully functional Jira Scrum or Kanban board on your externally shared Confluence pages.
Talking of Jira boards, external users can now also group, filter, and search for issues by assignee, epic, subtask etc. on an externally shared board, just like an internal user can.
We are always trying to make our shared links as close as possible, visually and functionally, to the real thing, because this makes collaboration more effective. These improvements bring us a step closer to parity between what internal and external users see.
Confluence custom domains
We have also improved our previously announced custom domain feature. Before, you could customize the domain to remove "external-share.com" from your externally shared links and replace it with " your-company.com". However, you couldn't customize the rest of the link, which by default appears as a long sequence of numbers.
Now, instead of having https://confluence.external-share.com/content/6b39350c-19dc-48bf-a510-1d4e39489e98, you can have https://my-company.com/flipping-awesome-content.
This feature is great for sharing Confluence pages publicly and means you can have fully customized vanity URLs for those pages *at last – *only one of the most requested features of Confluence ever.
And last but not least, dark mode!
Does anything else need saying? Look how beautiful.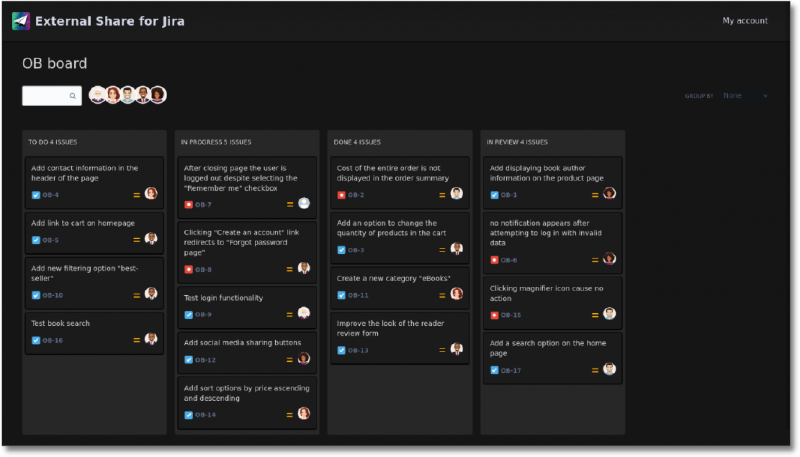 Interested in trying these basically brand-new apps? Get a free 30-day trial of External Share for Jira and External Share for Confluence and see how these apps can supercharge collaboration across your enterprise.